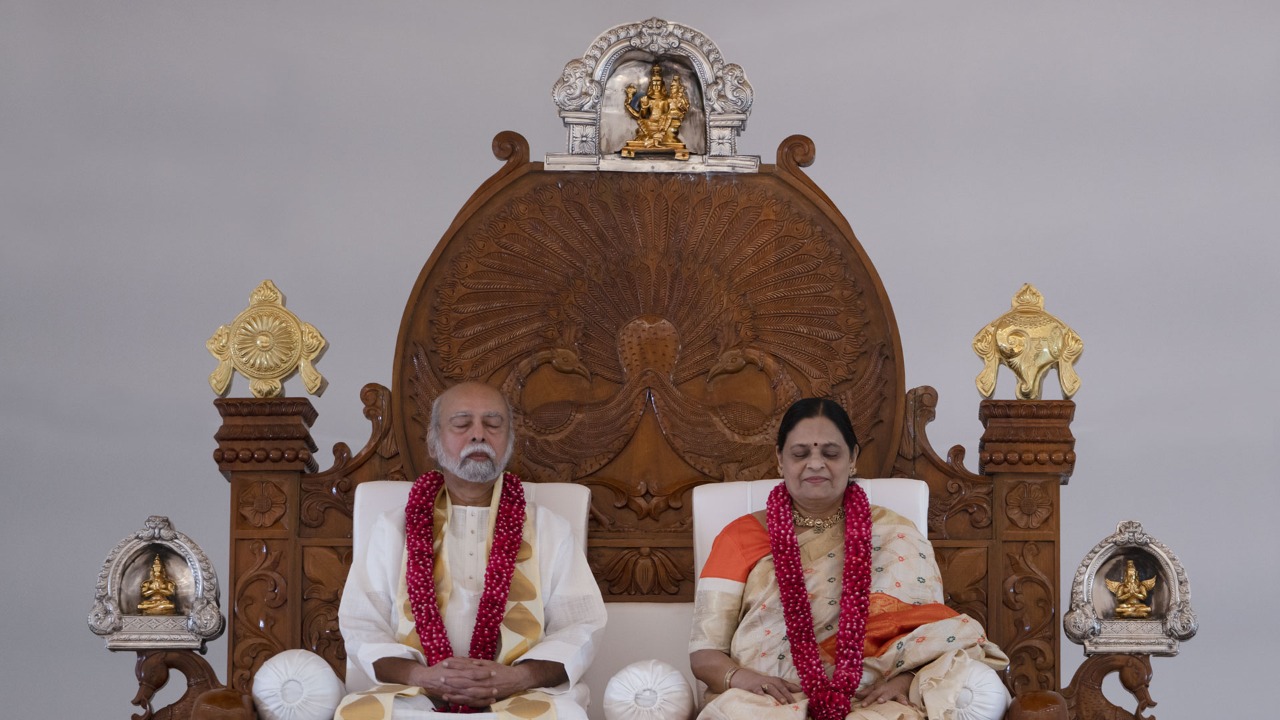 Sri Amma & Sri Bhagavan, come together with their son and daughter-in-law, Sri Krishnaji & Sri Preethaji, have created Ekam – a mystic space for the transformation of human consciousness.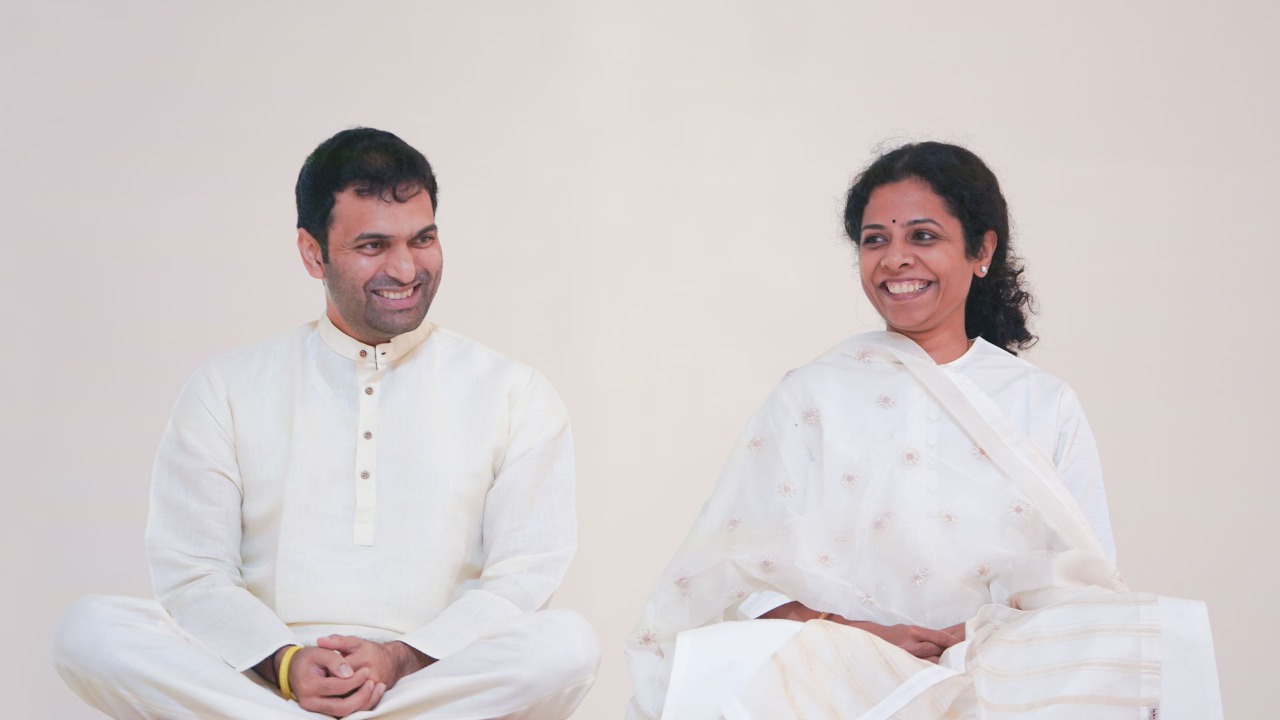 Sri Preethaji & Sri Krishnaji are modern philosopher sages who have founded O&O Academy. At O&O Academy seekers undertake a profound, transformational, inward journey from living in 'i-consciousness' to 'One Consciousness'. As one evolves on this path of Awakening, life overflows with abundance, impossibilities become realities, relationships are built with love, and organizations are directed by a spiritual vision. The seeker's journey culminates in becoming a Philosopher Teacher who serves as a guiding light to the world.
Sri Preethaji and Sri Krishnaji are two of the most impactful transformational leaders and philanthropists of our time. They have led millions on a profound journey into consciousness, helping them find the healing, joy, relationships, and purpose they are seeking. Through their new book, The Four Sacred Secrets, the couple offers a life-altering adventure that has inspired a movement towards emotional and personal prosperity. This powerful couple provides a rare opportunity for all by touring across the U.S., Asia, and Europe and leading students through their teachings otherwise only available at their Field of Abundance retreats, Ekam, or O&O Academy in India.
"MANY CIVILIZATIONS,MANY RELIGIONS,MANY CULTURES HAVE COME AND GONE. BUT THE PURSUIT OF A TRANSFORMED STATE OF CONSCIOUSNESS HAS REMAINED INTACT IN HUMANITY THROUGHOUT HISTORY."
– SRI PREETHAJI & SRI KRISHNAJI